Mobile Website for Hotels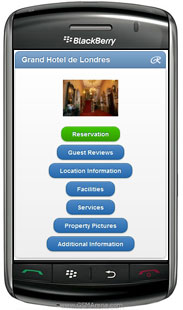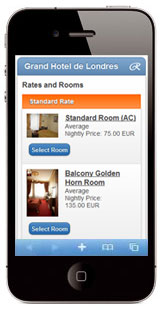 All Reseliva Online Booking System members receive a complimentary mobile website for any type of accommodation.
Reseliva Mobile allows you to start selling your rooms to customers when they are on the move. Reseliva Mobile offers a clean, user-friendly interface, which is compatible with all high-end devices such as iphone, android, blackberry etc.



Reseliva Mobile provides your accommodation with virtually all of Reseliva's features on a mobile platform...



» Complete reservation module that allows your customers to book online
» Guest reviews module
» Location information with Google Map
» Property Photos
» Facilities and services pages
In order to redirect mobile phones automatically to your mobile website (rather than the usual website), a redirection code must be placed on your website. Please contact us for this.
Contact
If you do not have a Reseliva account for your property, please firstly sign up here
Join Reseliva Now

Free*
*Joining Reseliva and listing your accommodation is FREE. However a small service fee or commission applies for confirmed reservations received through Reseliva.